Honeywell UV Air Purification System | 24 VAC | 16W
Honeywell UV Air Purification System | 24 VAC | 16W
UV2400U1000-HON
MFG #: UV2400U1000/U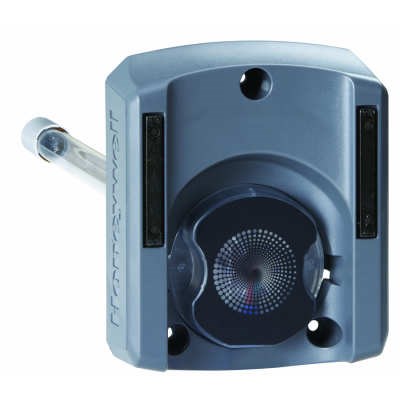 Availability:

1+Alternate, 11+Alternate, 14, 14+Alternate, 15, 15+Alternate, 16+Alternate, 17+Alternate, 2, 2+Alternate, 4+Alternate, 5+Alternate, 6+Alternate, 7+Alternate

Brand:

Honeywell

Gross Weight (lbs):

2.3

Manufacturer:

Resideo Technologies Inc.

Number of Lamps:

1

Overall Depth (In.):

4.3

Overall Length (In.):

16.4

Overall Width (In.):

5.2

Replacement Ballast Part Number:

Honeywell UV2400XBAL1

Replacement Lamp Part Number:

Honeywell UX2400XLAM1/U

UV Lamp Body Style:

Straight

UV Lamp Life (Hours):

9000

Voltage:

24 VAC

Wattage:

16

UV Air Purifier Product Type:

Coil Cleaners

Voltage:

24 V

Disclaimer:

For professional use only. Refer to all information, warnings and instructions on product and package labeling and accompanying documentation provided by the product manufacturer. Product must be used in accordance with such labeling and documentation.
Ultraviolet Air Purification System, 24 VAC, 0.68 Amps, 16 Watts, Reduces 99% of Mold on Air Conditioning Coil to Maintain System Efficiency and Airflow