Thermwire Compressor Heater | 230V | Includes 3' Cord Set with Flying Leads and End Seal
Thermwire Compressor Heater | 230V | Includes 3' Cord Set with Flying Leads and End Seal
SRCCH-2-CHR
MFG #: 393465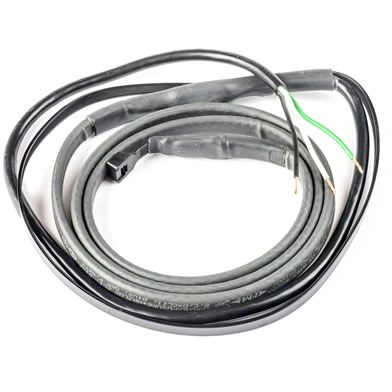 Brand:

Thermwire

Lead Length (In.):

36

Maximum Girth (In.):

48

Minimum Bend Radius (In.):

1-1/8

Manufacturer:

Chromalox

Crankcase Heater Product Type:

Universal Self-Regulating Heaters - Wrap Around

Voltage:

240 V

Wattage:

24

Disclaimer:

For professional use only. Refer to all information, warnings and instructions on product and package labeling and accompanying documentation provided by the product manufacturer. Product must be used in accordance with such labeling and documentation.
240 Volt Thermwire Compressor Heater, Includes Factory Terminated 3' Cord Set with Flying Leads and End Seal