Honeywell Mercury Free Low Voltage Heat/Cool Thermostat | 1H/1C | 20 to 30 VAC
Honeywell Mercury Free Low Voltage Heat/Cool Thermostat | 1H/1C | 20 to 30 VAC
T834N1010-HON
MFG #: T834N1010/U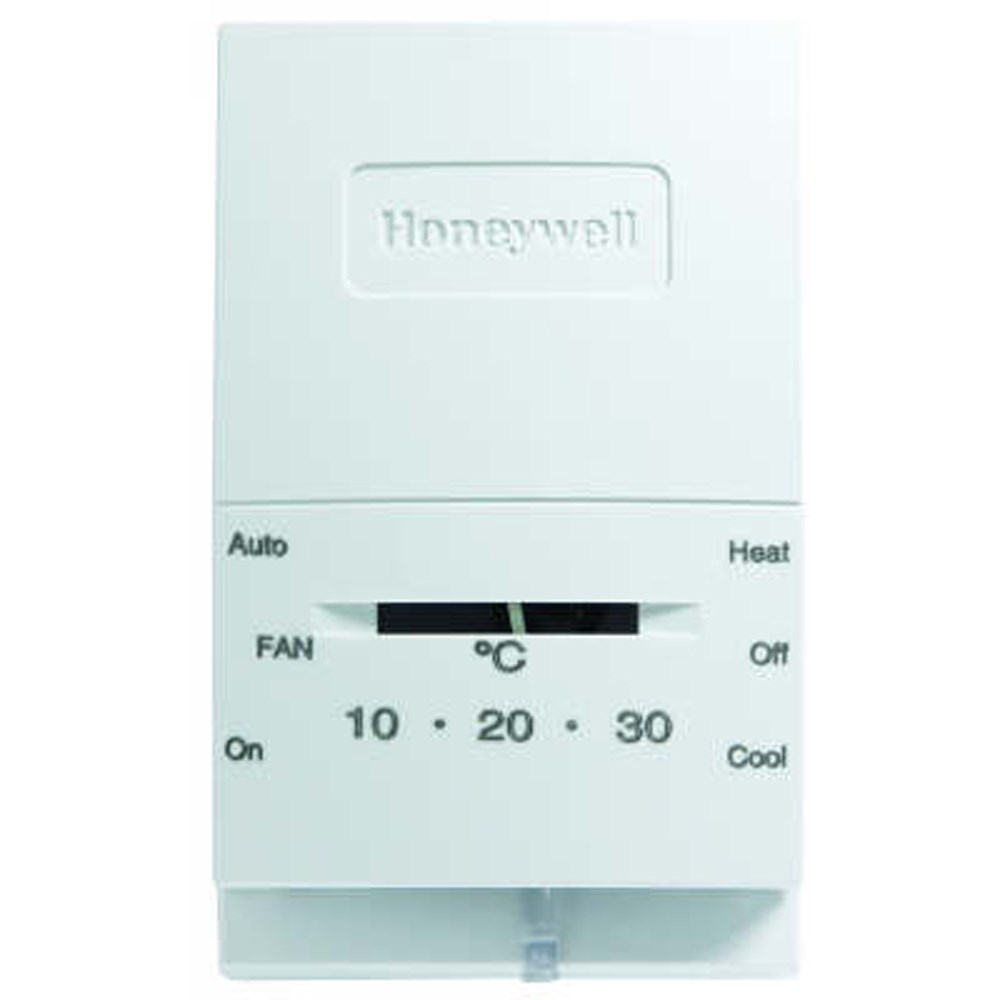 Availability:

1, 1+Alternate, 10, 10+Alternate, 11, 11+Alternate, 12, 12+Alternate, 14, 14+Alternate, 15, 15+Alternate, 16, 16+Alternate, 17, 17+Alternate, 2, 2+Alternate, 3, 3+Alternate, 4, 4+Alternate, 5, 5+Alternate, 6, 6+Alternate, 7, 7+Alternate, 8, 8+Alternate, 9, 9+Alternate, 903, 903+Alternate

Brand:

Honeywell

Changeover:

Manual

Fan Switch Positions:

Auto-On

Overall Depth (In.):

1-3/8

Overall Length (In.):

4-3/4

Overall Width (In.):

2-7/8

Sensor Element:

Bimetal

Setting Temperature Range:

7 to 32 C

System Switch Positions:

Heat-Off-Cool

Manufacturer:

Resideo Technologies Inc.

Thermostat Application:

Residential

Voltage:

20 to 30 VAC

Mounting Style:

Vertical

Power Source:

Hardwired Only

Stages of Heat/Cool:

1 Heat/1 Cool

Colour:

Premier White

Switch Type:

SPDT

Disclaimer:

For professional use only. Refer to all information, warnings and instructions on product and package labeling and accompanying documentation provided by the product manufacturer. Product must be used in accordance with such labeling and documentation.
Mercury Free Low Voltage Heat/Cool Thermostat, 1 Heat/1 Cool, 20 to 30 VAC, SPDT Switch for Single Stage Low Voltage Systems