Honeywell TrueZONE 3-Zone 2H/2C Control Panel | 24V
Honeywell TrueZONE 3-Zone 2H/2C Control Panel | 24V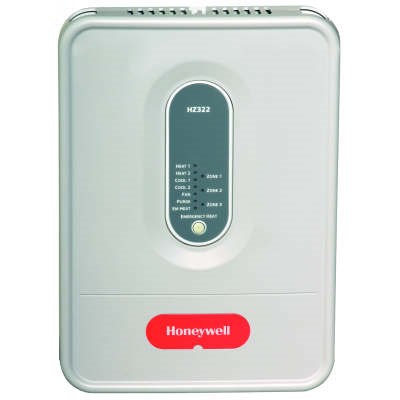 Brand:

Honeywell

Changeover:

Auto

Electrical Connection:

18 Gauge Solid Wire, 20 Gauge Solid Wire

Emergency Heat Switch:

Yes

Heat Pump Compatible:

Yes

Individual Zone Fan Control:

Yes

Maximum Operating Temperature:

165 F (74 C)

Minimum Operating Temperature:

-40 F (-40 C)

Operating Humidity Range:

5 to 90% RH Non-Condensing

Overall Depth (In.):

1.85

Overall Length (In.):

11-1/2

Overall Width (In.):

8

Resettable Fuse:

Yes

Sensor Compatibility:

Discharge Air Temperature Sensor

Voltage:

24 V

Manufacturer:

Resideo Technologies Inc.

Zone Control Product Type:

Control Panels Only

Number of Zones:

3 Zone

Stages of Heat/Cool:

2 Heat/1 Cool HP, 2 Heat/2 Cool Conv

Disclaimer:

For professional use only. Refer to all information, warnings and instructions on product and package labeling and accompanying documentation provided by the product manufacturer. Product must be used in accordance with such labeling and documentation.
TrueZONE Control Panel, 3-Zone Panel for 2 Heat/2 Cool Conventional and 2 Heat/1 Cool Heat Pump Applications, 24V, Auto Changeover, Resettable Fuse, Individual Zone Fan Control