Honeywell 10" Round Automatic TrueZONE Damper | 24V
Honeywell 10" Round Automatic TrueZONE Damper | 24V
ARD10TZ/U-HON
MFG #: ARD10TZ/U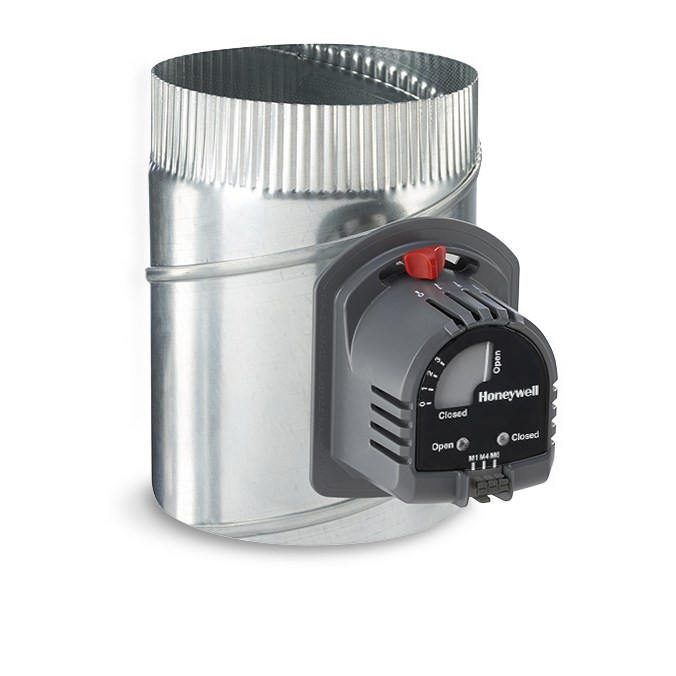 Availability:

1, 1+Alternate, 10, 10+Alternate, 11, 11+Alternate, 12+Alternate, 14, 14+Alternate, 15, 15+Alternate, 16, 16+Alternate, 17, 17+Alternate, 2, 2+Alternate, 3+Alternate, 4, 4+Alternate, 5, 5+Alternate, 6, 6+Alternate, 7, 7+Alternate, 8, 8+Alternate, 9, 9+Alternate, 903, 903+Alternate

Blade Material:

22 Gauge Galvanized Steel

Damper Blade Configuration:

Single Blade

Damper Motor Type:

Power Close/Spring Open

Frame Material:

24 Gauge Galvanized Steel

Hertz:

60 Hz

Maximum Ambient Temperature:

140 F (60 C)

Maximum Static Pressure (inWC):

1

Minimum Ambient Temperature:

40 F (5 C)

Motor or Actuator Mounting Position:

Side, Top

Overall Diameter (In.):

10

Power Open Timing (sec.):

30

Rotation:

CWSE

Spring Return Timing (sec.):

10

Voltage:

24 VAC

Manufacturer:

Resideo Technologies Inc.

Zone Control Product Type:

Automatic Dampers

Damper Shape:

Round

Damper Size (In.):

10

Disclaimer:

For professional use only. Refer to all information, warnings and instructions on product and package labeling and accompanying documentation provided by the product manufacturer. Product must be used in accordance with such labeling and documentation.
10" Round Automatic TrueZONE Damper, 24 VAC, Power Close/Spring Open Motor, Side or Top Motor Mount Position