Nu-Calgon Vital-Flo Tankless Water Heater Descaler Solution | 8 fl. oz. Bottle
Nu-Calgon Vital-Flo Tankless Water Heater Descaler Solution | 8 fl. oz. Bottle
4387-02-CAL
MFG #: 4387-02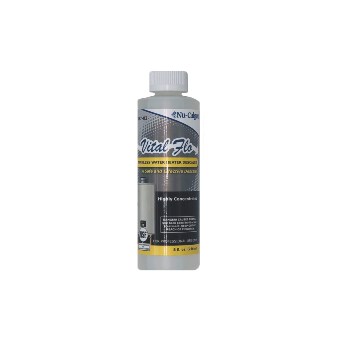 Availability:

1+Alternate, 10, 10+Alternate, 11+Alternate, 12, 12+Alternate, 14, 14+Alternate, 16, 16+Alternate, 17+Alternate, 3, 3+Alternate, 4+Alternate, 5, 5+Alternate, 6, 6+Alternate, 7+Alternate

Boiling Point:

500 F (260 C)

Brand:

Nu-Calgon

Chemical Appearance:

Clear

Chemical Colour:

Colourless

Container Size (oz.):

8

Odour or Scent:

Odourless

pH:

< 1 (Concentrate)

Specific Gravity:

1.584

Water Solubility:

Complete

Manufacturer:

Nu-Calgon

Water Treatment Type:

Scale Treatments

Container Size:

10 Ounces or Less

State or Form:

Liquid

Disclaimer:

For professional use only. Refer to all information, warnings and instructions on product and package labeling and accompanying documentation provided by the product manufacturer. Product must be used in accordance with such labeling and documentation.
Vital-Flo Tankless Water Heater Descaler Solution, Clear, Liquid, < 1 pH, 0.03 mmHg Vapor Pressure, 1.584 Specific Gravity, 8 fl. oz. Bottle