Honeywell TrueEASE Large Advanced Bypass Humidifier | 17 Gallons Per Day
Honeywell TrueEASE Large Advanced Bypass Humidifier | 17 Gallons Per Day
HE250C1014-HON
MFG #: HE250C1014/U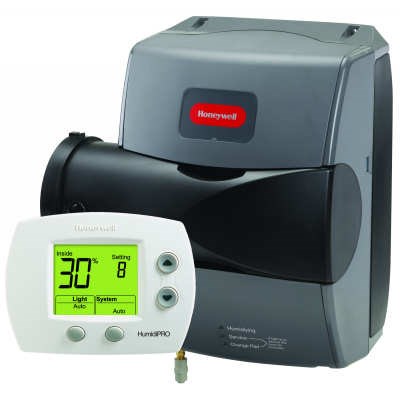 Brand:

Honeywell

Package Contents:

(1) HumidiPRO Digital Humidity Control

Manufacturer:

Resideo Technologies Inc.

Humidification Unit Type:

Bypass Humidifiers

Gallons Per Day (GPD):

17

Pints Per Day (PPD):

136

Liters Per Day (LPD):

64

Disclaimer:

For professional use only. Refer to all information, warnings and instructions on product and package labeling and accompanying documentation provided by the product manufacturer. Product must be used in accordance with such labeling and documentation.
TrueEASE Large Advanced Bypass Humidifier, 17 Gallons (64 Liters) Per Day Capacity, Includes HumidiPRO Digital Humidity Control