Fieldpiece 1 HP Digital Recovery Machine | 95-130 VAC
Fieldpiece 1 HP Digital Recovery Machine | 95-130 VAC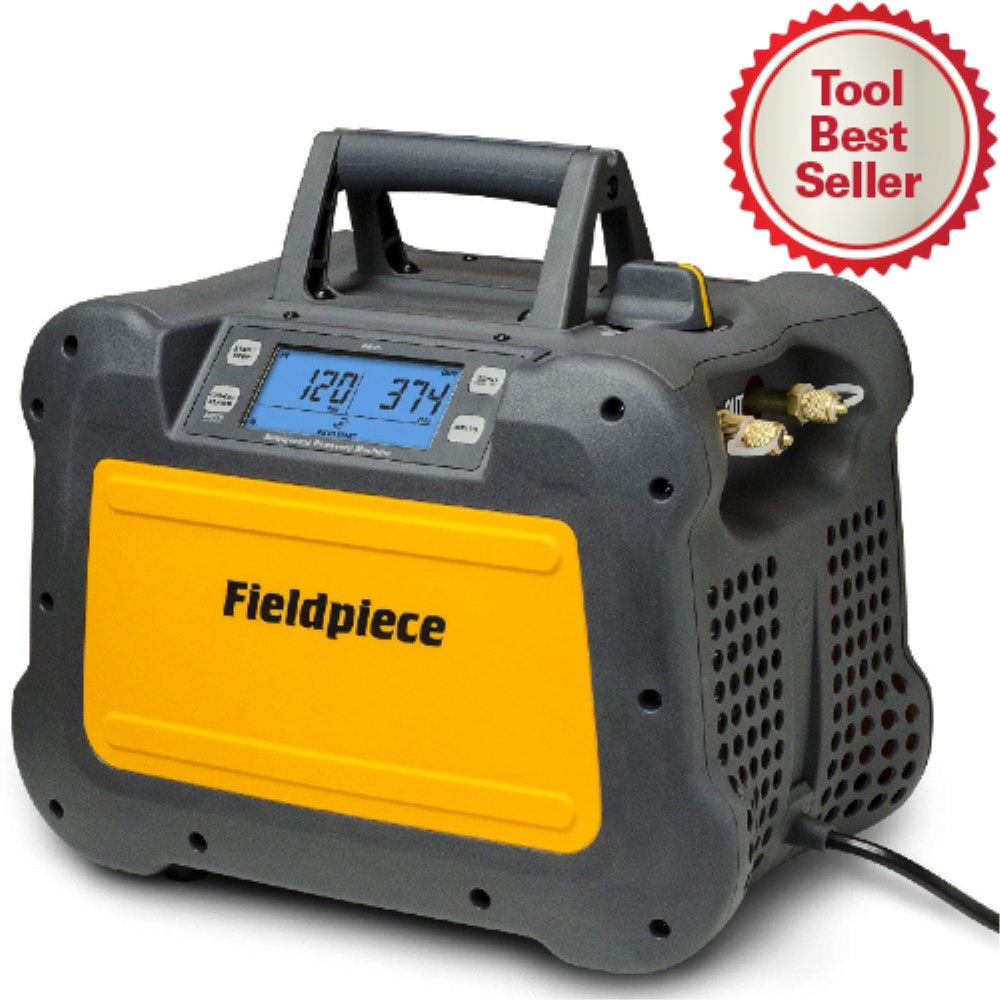 Availability:

1, 1+Alternate, 10, 10+Alternate, 11, 11+Alternate, 12, 12+Alternate, 14, 14+Alternate, 15, 15+Alternate, 16, 16+Alternate, 17, 17+Alternate, 2, 2+Alternate, 3, 3+Alternate, 4, 4+Alternate, 5, 5+Alternate, 6, 6+Alternate, 7, 7+Alternate, 8, 8+Alternate, 9, 9+Alternate, 903, 903+Alternate

Accuracy:

0.6% of Reading

Amperage:

12.00A

Brand:

Fieldpiece

Hertz:

60 Hz

Manufacturer:

Fieldpiece Instruments Inc.

Net Weight (lbs):

22

Overall Depth (In.):

9.8

Overall Length (In.):

14.8

Overall Width (In.):

13-1/2

Refrigerant:

R12, R134A, R22, R401A, R401B, R401C, R402A, R402B, R404A, R406A, R407A, R407B, R407C, R407D, R408A, R409A, R410A, R411A, R411B, R412A, R500, R502, R507, R509

Voltage:

95 to 130 VAC

Refrigerant Tool Type:

Recovery Machines

Digital/Analog:

Digital

Horsepower Rating:

1

Wired/Wireless:

Wired

Overall Weight (lbs):

21 to 25

Disclaimer:

For professional use only. Refer to all information, warnings and instructions on product and package labeling and accompanying documentation provided by the product manufacturer. Product must be used in accordance with such labeling and documentation.
The MR45 is a User-Friendly Recovery Machine that Features an Easy-to-Read Digital Display, 22 lb Lightweight Construction, Straight Hose Connection Ports, and a Single Dial. With a Powerful 1 HP Motor and Super-Sized Condenser, the MR45 Excels on Longer and Hotter Jobs