Pico Wire Marker Dispenser | Blue | 10 Rolls of Tape Numbered 0-9
Pico Wire Marker Dispenser | Blue | 10 Rolls of Tape Numbered 0-9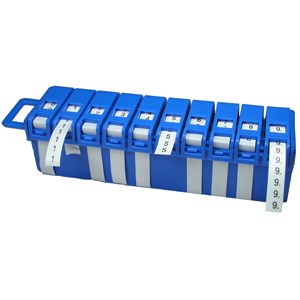 Brand:

Pico

Colour:

Blue

Manufacturer:

Pico of Canada Ltd

ID or Document Product Type:

Wire Marker Dispenser

Disclaimer:

For professional use only. Refer to all information, warnings and instructions on product and package labeling and accompanying documentation provided by the product manufacturer. Product must be used in accordance with such labeling and documentation.
Wire Marker Dispenser, Blue, 10 Rolls of Tape Numbered 0-9, 76 Markers Pre-cut at 1-1/4", 760 Markers Per Dispenser