Fieldpiece Carbon Monoxide Detector
Fieldpiece Carbon Monoxide Detector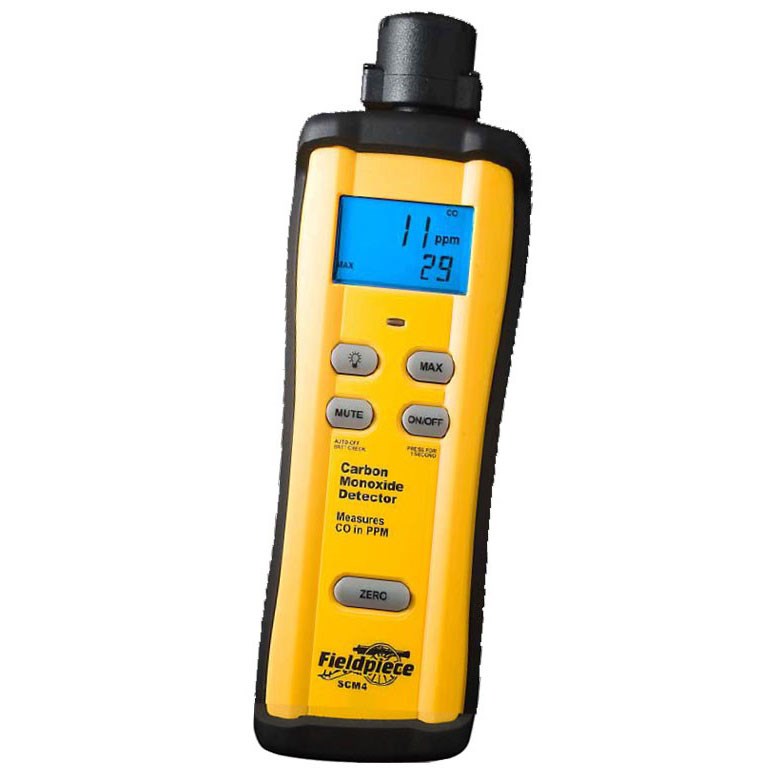 Availability:

1, 1+Alternate, 10+Alternate, 11+Alternate, 12, 12+Alternate, 14, 14+Alternate, 15, 15+Alternate, 16+Alternate, 17+Alternate, 2+Alternate, 3+Alternate, 4+Alternate, 5, 5+Alternate, 6+Alternate, 7+Alternate, 8+Alternate, 9+Alternate, 903, 903+Alternate

Automatic Shut-Off (min.):

15

Battery Power Source:

(1) 9 V Alkaline Battery

Brand:

Fieldpiece

Gas Sensor Type:

Electrochemical

Maximum Operating Temperature:

122 F (50 C)

Minimum Operating Temperature:

32 F (0 C)

Operating Humidity Range:

15 to 90% RH Non-Condensing

Power Source:

Battery Powered

Typical Battery Life (Hours):

150

Manufacturer:

Fieldpiece Instruments Inc.

Gas Detection Tool Type:

Carbon Monoxide Detectors

Gases Detected:

Carbon Monoxide (CO)

Disclaimer:

For professional use only. Refer to all information, warnings and instructions on product and package labeling and accompanying documentation provided by the product manufacturer. Product must be used in accordance with such labeling and documentation.
The SCM4 Carbon Monoxide Detector has an Electrochemical Sensor with a Reaction Time Fast Enough for Walk-Around Tests. This Instrument also Features a Field Replaceable CO Sensor, Ability to Calibrate/Zero to Ambient Quickly with ZERO Button, Audio and Visual Alarms with Mute, and a Bright Blue Backlit Dual Display