Klein Carbon Monoxide Meter with Backlit LCD Display
Klein Carbon Monoxide Meter with Backlit LCD Display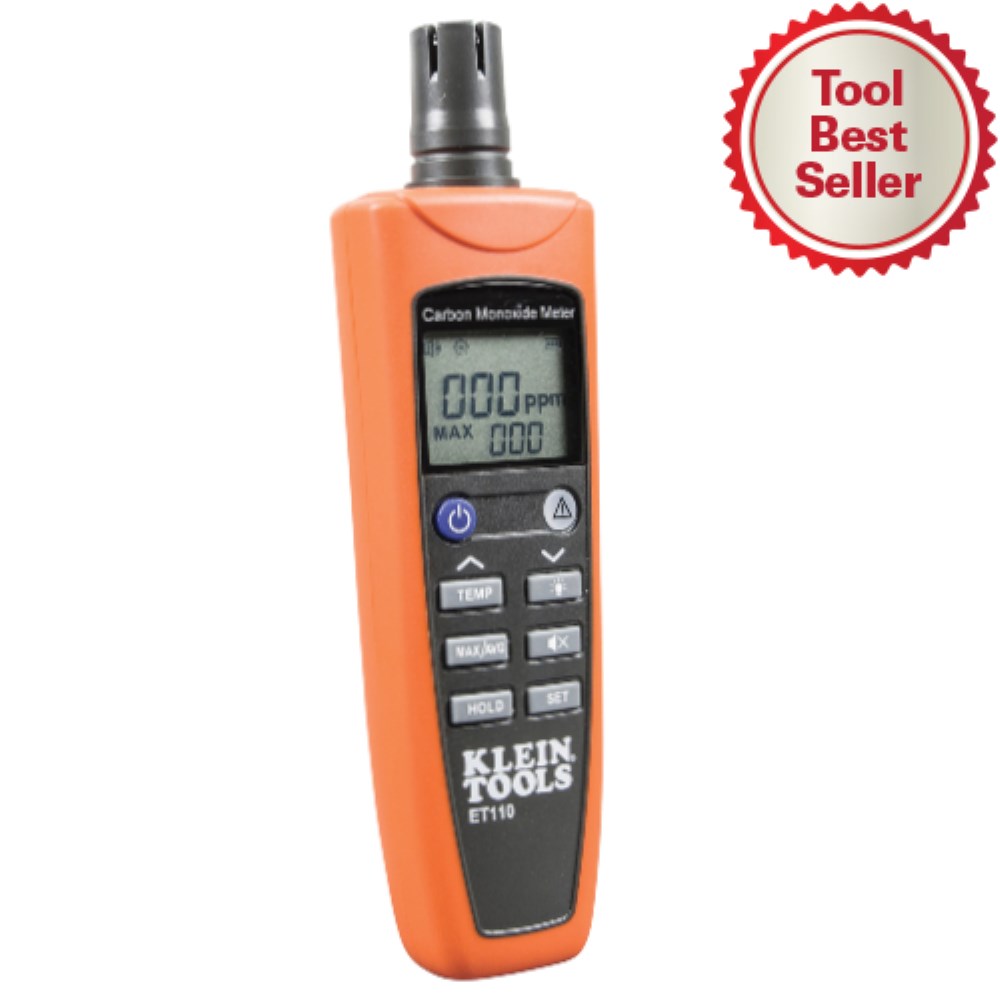 Availability:

1, 1+Alternate, 10+Alternate, 11, 11+Alternate, 12, 12+Alternate, 14, 14+Alternate, 15, 15+Alternate, 16, 16+Alternate, 17, 17+Alternate, 2, 2+Alternate, 3, 3+Alternate, 4, 4+Alternate, 5, 5+Alternate, 6, 6+Alternate, 7, 7+Alternate, 8, 8+Alternate, 9+Alternate, 903, 903+Alternate

Automatic Shut-Off (min.):

20

Battery Power Source:

(4) AAA Alkaline Batteries

Brand:

Klein Tools

Gas Sensor Type:

Electrochemical

Manufacturer:

Klein Tools

Maximum Operating Temperature:

122 F (50 C)

Minimum Operating Temperature:

32 F (0 C)

Net Weight (oz.):

6.87

Overall Depth (In.):

1.45

Overall Length (In.):

7-3/4

Overall Width (In.):

2.16

Package Contents:

(1) Pouch, (4) AAA Batteries

Power Source:

Battery Powered

Gas Detection Tool Type:

Carbon Monoxide Detectors

Gases Detected:

Carbon Monoxide (CO)

Disclaimer:

For professional use only. Refer to all information, warnings and instructions on product and package labeling and accompanying documentation provided by the product manufacturer. Product must be used in accordance with such labeling and documentation.
The ET110 CO Detector is an Easy-to-use Meter that Detects and Measures Concentration Levels of Carbon Monoxide (ppm) and Temperature (Fahrenheit/Celsius), Making it the Perfect Choice for HVAC Professionals. Features Include Backlit LCD Screen, Warning Indicator Light, Audible and Visual Alarms and Multiple Function Buttons