Aerostar 8" X 25-5/8" X 3/8" Exact Cut Aluminum Mesh Washable Filter
Aerostar 8" X 25-5/8" X 3/8" Exact Cut Aluminum Mesh Washable Filter
AMF8X25-5/8X3/8-EC-FIL
MFG #: 1064815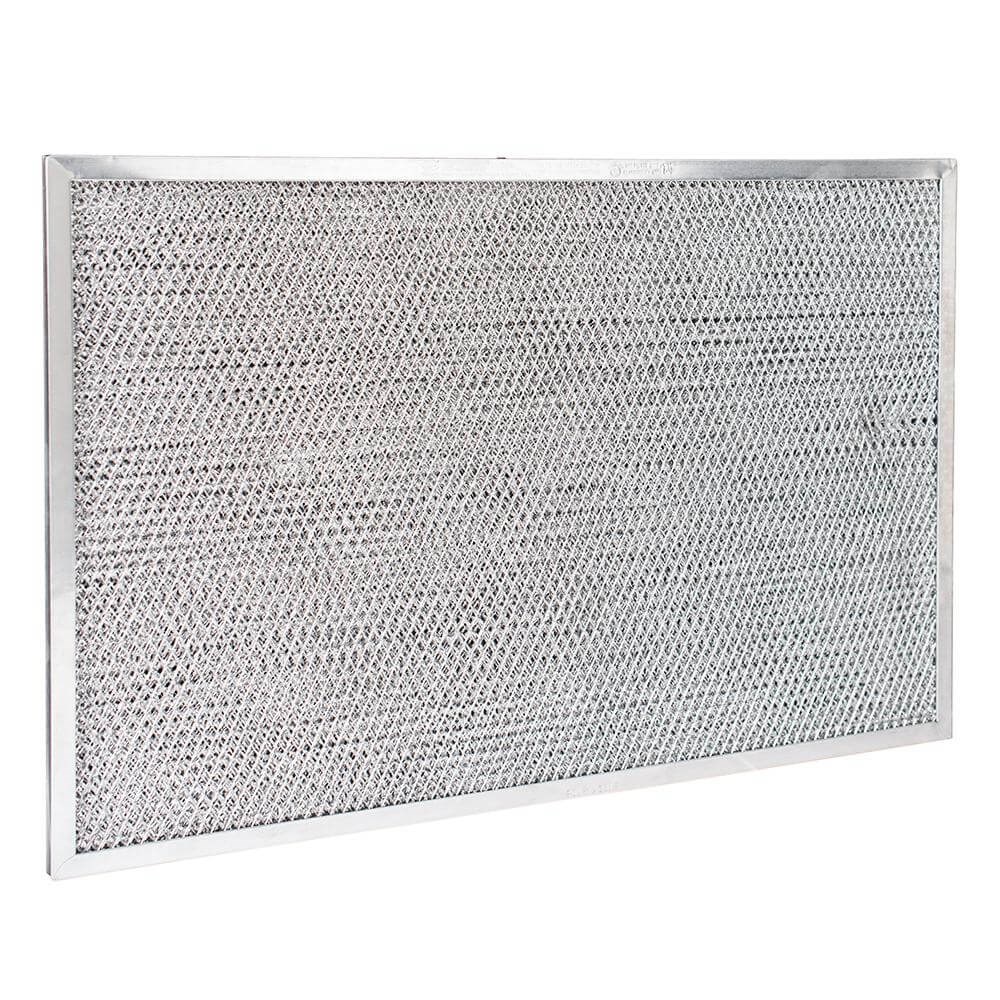 Brand:

Aerostar

Filter Application:

HVAC Air Intakes on Commercial Buildings, Kitchen Exhausts, Roughing Filter Applications

Filter Frame:

26 Gauge Galvanized Steel

Media Material:

Aluminum Mesh

Manufacturer:

Filtration Group

Air Filter Type:

Aluminum Mesh Washable Filters

Exact Width (In.):

8

Exact Length (In.):

25-5/8

Exact Thickness (In.):

3/8

Media Material:

Aluminum Mesh

Disclaimer:

For professional use only. Refer to all information, warnings and instructions on product and package labeling and accompanying documentation provided by the product manufacturer. Product must be used in accordance with such labeling and documentation.
The 8" X 25-5/8" X 3/8" Exact Cut Aluminum Mesh Washable Filter is Constructed of an Expanded Aluminum Mesh Media in a Single or Multi-Layer Formation used to Prevent Media Blowout. These Roughing Filters are Effective in HVAC and Industrial Applications to Prevent Larger Particulate from Penetrating the System