Aerostar Series 400 20" X 25" X 5" MERV 10 High Capacity Pleated Air Filter with Foam Gaskets
Aerostar Series 400 20" X 25" X 5" MERV 10 High Capacity Pleated Air Filter with Foam Gaskets
EPHC20X25X5-FOAM-FIL
MFG #: 1011848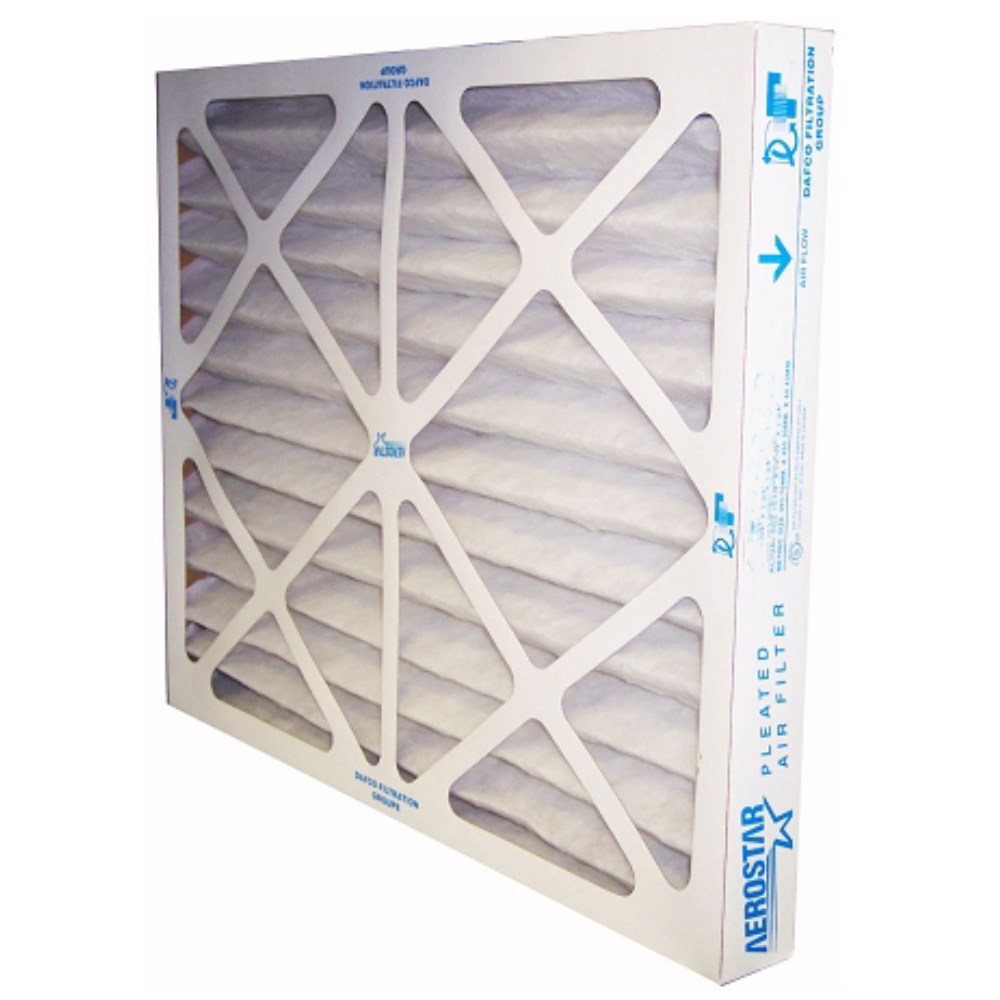 Availability:

1+Alternate, 10, 10+Alternate, 11, 11+Alternate, 12, 12+Alternate, 14, 14+Alternate, 15, 15+Alternate, 16, 16+Alternate, 17, 17+Alternate, 2, 2+Alternate, 3, 3+Alternate, 4, 4+Alternate, 5, 5+Alternate, 6+Alternate, 7+Alternate, 8, 8+Alternate, 9, 9+Alternate

Brand:

Aerostar

Filter Application:

Airports, Assisted Living Facilities, Doctors Offices, Education Facilities, Government Facilities, Hospitals, Hotels, Manufacturing and Distribution, Office and Retail, Single and Multi-Family Housing

Filter Support:

Expanded Metal Support Grid

Final Resistance (In. w.g.):

1

Flammability Rating:

UL Class 2

Maximum Humidity:

100% Relative Humidity

Maximum Operating Temperature:

200 F (93 C)

Media Material:

100% Moisture Resistant Synthetic Media

Manufacturer:

Filtration Group

Air Filter Type:

High Capacity Pleat Filters

Nominal Width (In.):

20

Nominal Length (In.):

25

Nominal Thickness (In.):

5

Exact Width (In.):

19-3/4

Exact Length (In.):

24-1/8

Exact Thickness (In.):

4-1/4

Filter Efficiency:

MERV 10

Filter Frame:

High Wet Strength Beverage Board

Media Material:

Synthetic Media

Disclaimer:

For professional use only. Refer to all information, warnings and instructions on product and package labeling and accompanying documentation provided by the product manufacturer. Product must be used in accordance with such labeling and documentation.
The 20" X 25" X 5" Series 400 MERV 10 High Capacity Pleated Air Filter with Foam Gaskets Utilizes State-of-the-Art 100% Synthetic Media to Achieve Exceptionally High Levels of Efficiency with the Lowest Resistance to Air Flow Available. The Series 400 Filter is Extremely Effective in Removing Many Airborne Irritants such as Pollens, Molds, Dander, and Dust