Embraco 4500 BTU/Hr Low Back Pressure R404A Compressor | 115/1
Embraco 4500 BTU/Hr Low Back Pressure R404A Compressor | 115/1
NJ2192GK1-ALL
MFG #: 59-NJ2192GK1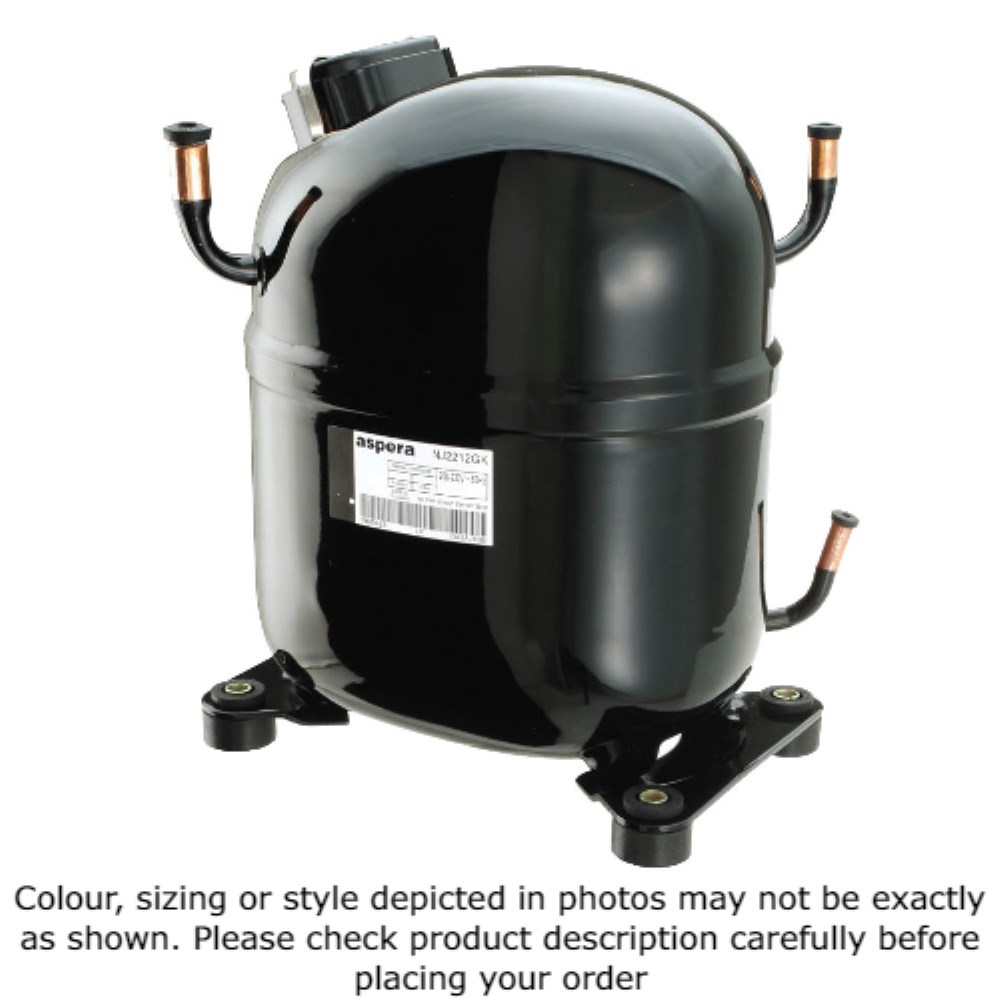 Availability:

1+Alternate, 11+Alternate, 12, 12+Alternate, 14, 14+Alternate, 16+Alternate, 17+Alternate, 4+Alternate, 5+Alternate, 6+Alternate, 7+Alternate, 9, 9+Alternate

Brand:

Embraco

Compressor Application:

Display Windows, Frozen Food Cabinets, Frozen Food Display Cases, Refrigerators

Compressor Family:

NJ Series

Compressor Horsepower Rating:

1-1/4

Hertz:

60 Hz

Locked Rotor Amps:

98.00A

Motor Design:

Capacitor Start Capacitor Run (CSCR)

Overall Height (In.):

10.9

Overall Length (In.):

7-1/2

Overall Width (In.):

8.81

R404A Capacity (BTU/Hr) @ -10 F Evaporator Temperature:

4500 @ 130 F Condensing/90 F Liquid/90 F Ambient/90 F Suction

Starting Torque:

High

Voltage:

115/1

Manufacturer:

Alltemp Products Company Limited

Compressor Type:

Hermetic

Application Temperature:

Low Temperature

Voltage:

115/1

Refrigerant:

R404A

Capacity @ -10 F Evaporator Temperature:

1 to 6000

Disclaimer:

For professional use only. Refer to all information, warnings and instructions on product and package labeling and accompanying documentation provided by the product manufacturer. Product must be used in accordance with such labeling and documentation.
1-1/4 HP Low Back Pressure Compressor, R404A, 115/1/60, High Starting Torque