Rotom 9W Unit Bearing Motor | 115V | 1550 RPM | 1 Speed | CW
Rotom 9W Unit Bearing Motor | 115V | 1550 RPM | 1 Speed | CW
R-5611-ALL
MFG #: O4-R5611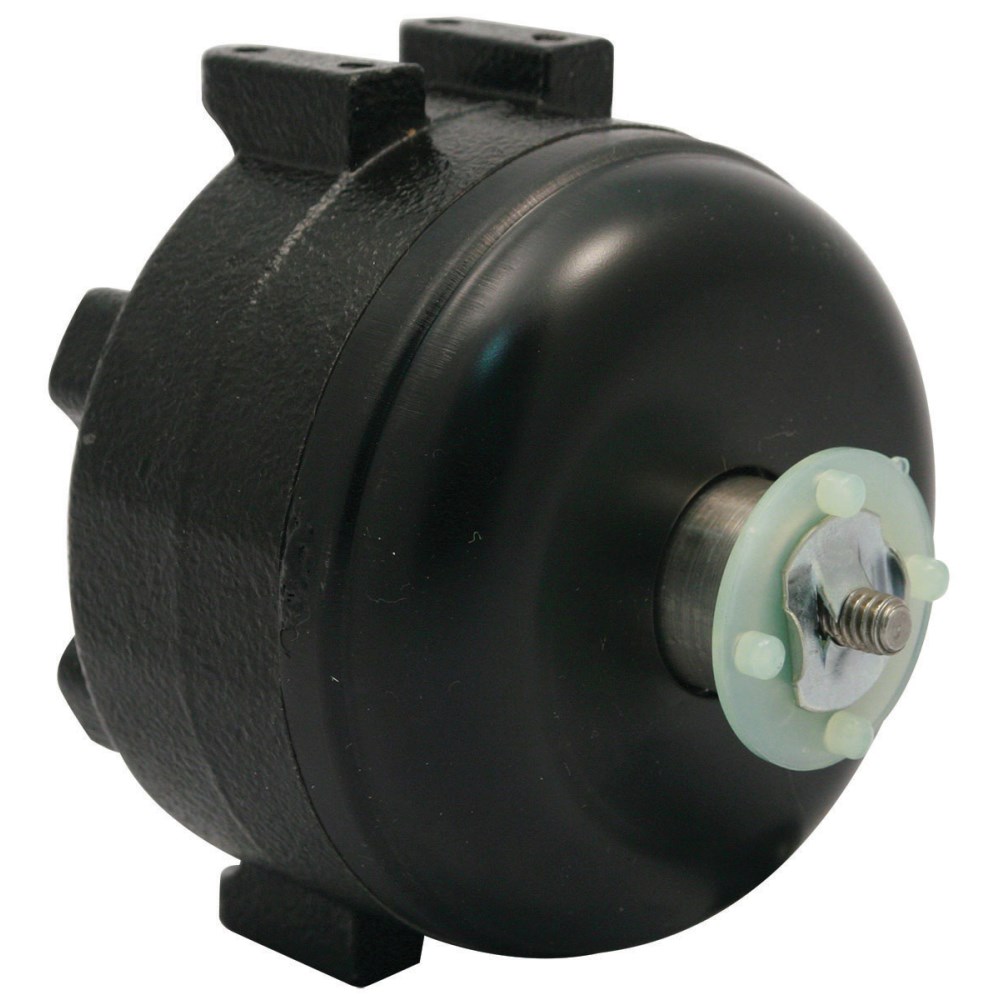 Availability:

1, 1+Alternate, 10, 10+Alternate, 11, 11+Alternate, 12, 12+Alternate, 14, 14+Alternate, 15, 15+Alternate, 16, 16+Alternate, 17, 17+Alternate, 2, 2+Alternate, 3, 3+Alternate, 4, 4+Alternate, 5, 5+Alternate, 6, 6+Alternate, 7, 7+Alternate, 8, 8+Alternate, 9, 9+Alternate, 903, 903+Alternate

Brand:

Rotom

Gross Weight (lbs):

6

Hertz:

60 Hz

Motor Mounting Style:

Padleg

Motor Overload Protection:

Thermally Protected

Shaft Design:

Threaded Hubless

Voltage:

115/1

Manufacturer:

Alltemp Products Company Limited

Motor Type:

3.5" Diameter Motors, Refrigeration Motors, Unit Bearing Motors

Motor Design:

Shaded Pole

Enclosure:

Totally Enclosed Constant Air Over

NEMA Frame Size:

51

Wattage:

9

Rotation:

CW

RPM:

1550

Number of Speeds:

1

Voltage:

115/1

Amperage:

0.60A

Number of Shafts:

1

Body Diameter (In.):

3.07

Bearing Type:

Unit

Disclaimer:

For professional use only. Refer to all information, warnings and instructions on product and package labeling and accompanying documentation provided by the product manufacturer. Product must be used in accordance with such labeling and documentation.
Unit Bearing Motor, 51 Frame, Shaded Pole, 0.60 Amps, 9 W, 1 Speed, 1550 RPM, 115 V, CW Rotation, 3.07" Body Diameter, Totally Enclosed Enclosure, Threaded Shaft