Yellow Jacket Brute II Test and Charging 4 Valve Manifold without Hoses
Yellow Jacket Brute II Test and Charging 4 Valve Manifold without Hoses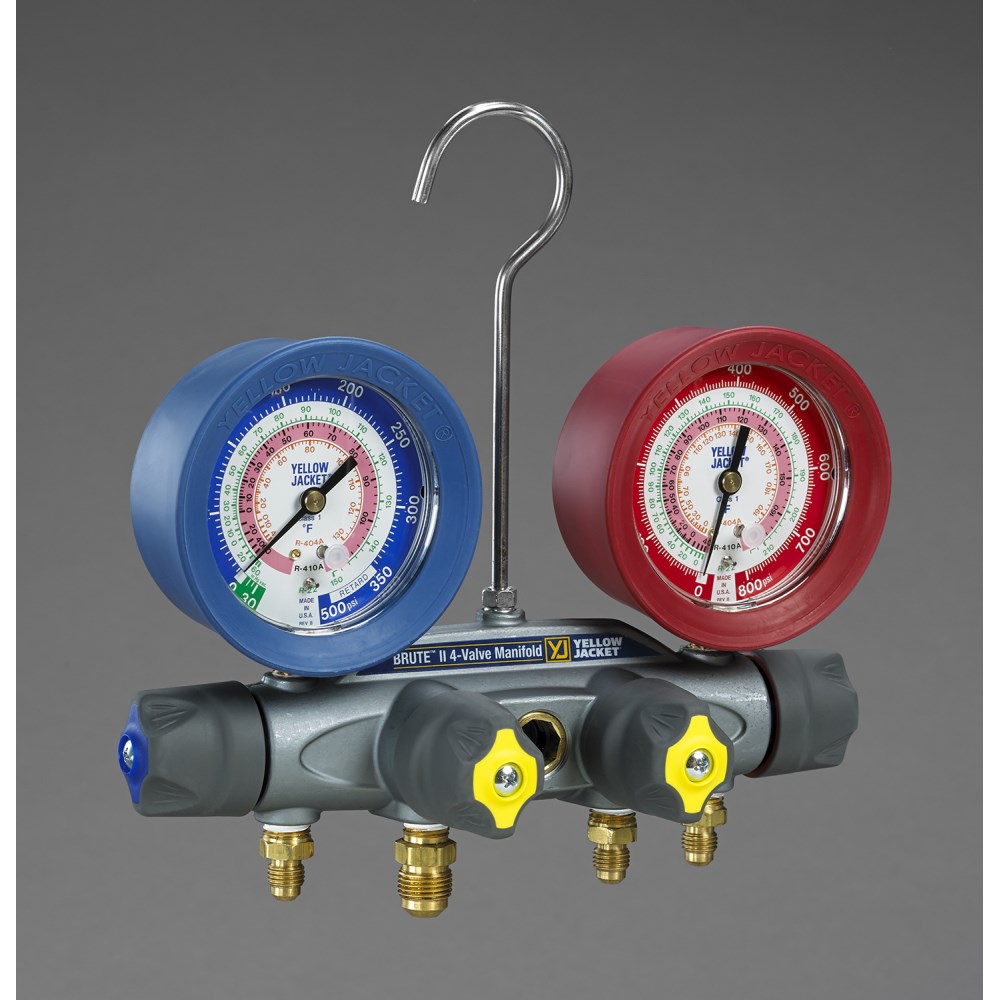 Brand:

Yellow Jacket

Manifold Body Material:

Aluminum

Units Measured:

Fahrenheit, PSI

Manufacturer:

Ritchie Engineering Inc.

Manifold Product Type:

Manifolds

Digital/Analog:

Analog

Refrigerant:

R22, R404A, R410A

Number of Ports:

4

Gauge Size/Dial Diameter (In.):

3-1/8

Gauge Fill Type:

Dry

Hose Included:

Hoses Sold Separately

Disclaimer:

For professional use only. Refer to all information, warnings and instructions on product and package labeling and accompanying documentation provided by the product manufacturer. Product must be used in accordance with such labeling and documentation.
Brute II Test and Charging 4 Valve Manifold without Hoses, Red/Blue Gauges, PSI Scale, Fahrenheit, R22, R404A and R410A